Adele usually wears controversy Cloud Light quite well, like a proudly displayed badge, rather than shy away from it. And she rarely (if ever) shies away from being brutally honest. As a singer of international renown and a near-invulnerable reputation for being one of this generation's greats, her every statement carries weight. All of 27, and she's really got nothing to hide. And this should come as no surprise to anyone who has followed her that she smoked or suffered vocal cord hemorrhages in 2011 and quit smoking completely to avoid further damage. There was also a realization that her 25-cigarettes-a-day would eventually kill her. But it's what she said to Canada's eTalk recently that got people talking.
She said, "The people with the best voices, they always smoke. I've given up smoking, and I'm convinced that's made my voice weaker." She mentioned that as a direct result of quitting, she has been unable to hold the high notes. Personally, we believe that it might be all in her head. Having smoked for as many years as she did, she might probably be coping with the difficulty of having to quit for health reasons. And as much as the fear of death from possible lung cancer scares her now, she has said in the past that "If I weren't a singer, I would still be smoking 25-a-day. It's my favorite thing to do." We spoke to some of Bollywood's best singers, and most didn't agree with Adele on some or all counts. Here's what they had to say.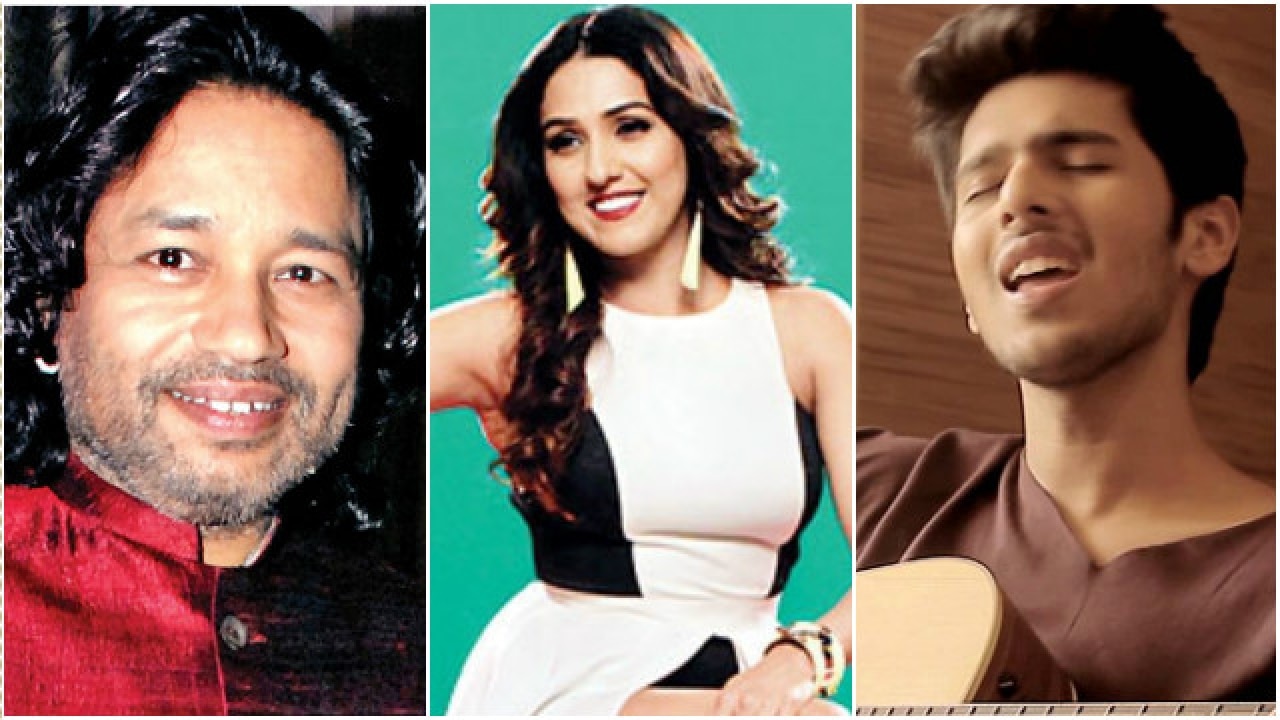 Singers should have clean minds and bodies': Kailash Kher.
I'm afraid I have to disagree with Adele on this, but everybody's nature is completely different. I believe it's subjective. Maybe her body is used to it? Adele ke gaane humein pasand hain. Aur who bade unique Aur Pyar chain. She has soz in her voice — that element to singing where it has a common effect on all kinds of listeners. And so, main Melody Gardot our Adele di ko but meant hoon. And, sadly, she should think this way. Smoking is injurious to health; passive as well. But you never know. Maybe her statement was highlighted or taken out of context? I personally believe singers should have clean minds and bodies.
Maybe, it's in Adele's head?': Hard Kaur
I disagree with Adele's theory because if one has been singing from day one without smoking, it doesn't become an excuse later. But maybe she feels that way in her head? Smoking is bad. Period! So, it can't do you any good, and talking about smoking helps hit higher notes? I don't think so, love.
Habits are for weak singers: Arko.
I smoke—all the time. I have no regrets. Habits are for weak singers. Singing is feeling. Only Adele knows what works for her': Anushka Manchanda Every person is different, and so are the requirements and quirks. For example, I need to do solid stretching exercises for my body before I get on stage because my performances are high on physical energy. That may not be required by someone who sings concert-style or while sitting down. Some singers need a glass of whiskey to warm up before getting on stage, and others will not even touch alcohol. We can debate this, but only Adele knows what works for her.
We don't need external substances to sing well': Armaan Mallik.
A majority of the singers I know in the industry definitely do smoke. I don't judge anyone for it. But I personally cannot stand within a mile of a person who smokes. It's something that I have never associated myself with, and I am repulsed by it. I don't think any of these things matter when it comes to being a singer. If you are a trained singer, your stamina, strength, and durability will be intact. As simple as that. Some people like having smokey voices to add a little extra vibe to their voice. At the same time, I believe in creating that same tone without smoked, which is our job. We don't need to depend on an external substance to make us sing well.
Smoking doesn't enhance the voice for sure': Shefali Alvares.
I quit smoking when I got pregnant, and my voice did change. I don't know if it's a good thing or a bad one. I started smoking again after I stopped feeding, and now I smoke two cigarettes a day. But I believe power and strength in the voice come from you and not from nicotine intake, so I'm not sure if I agree with Adele on that. I feel in the long run, smoking damages your vocal cords. I did smoke for many years before, and I actually feel that it wasn't good for my voice. And what I did discover that I would actually hit the high notes when not smoking far more strongly than when I was. So, I don't think smoking enhances the voice for sure. But it's a habit that is super hard to kick and is also harmful to general health.
Smoking kills the music': Neeti Mohan.
To be acknowledged as a singer, you don't need to be a smoker. Many a time, audiences confuse musicians with the rockstar image. Yes, we do rock, and we do roll, but you don't need drugs and alcohol to prove your credibility as a musician or garner a larger audience. Smoking kills the music in the musician eventually.
Smoking causes more damage and less good': Sachin-Jigar
Smoking and singing don't complement one another. We completely disagree with the fact that good singers need to smoke to sound good. In fact, it causes more damage and less good from even a health perspective. Smoking is one of the reasons for throat cancer, The Know It Guy.
Smoking is the worst possible habit for a singer': Sukhbir.
I know many singers personally who don't smoke and are doing just fine, Daler Mehndi, Lata Mangeshkar, Asha Bhosle, to mention a few. But smoking is the worst possible habit for the vocal cords. For one, it degrades lung function, and secondly, it promotes acid reflux, which is pretty bad. If Adele thinks her voice is affected by not smoking, it's probably in her head, which needs to be addressed. Also, surgery is done directly on the vocal cords weakens its ability to function normally. I have spoken to a leading ENT specialist who agrees that smoking is detrimental to the vocal cords. Adele should stop sending the message that smoking may improve singing in any capacity because it doesn't. Not one bit.
Smoking diminishes your skill as a singer: Kumar Sanu.
I can understand Adele's pain if her prowess has diminished after quitting smoking, but here's the thing. I don't think what she believes is really true. The whole world knows smoking is harmful, on the whole. And when you talk about singers, they really don't need to smoke, to be better singers. In my experience — and I've never smoked — I believe smoking diminishes your skill as a singer. I have hit the high notes in several of my songs, and it has always been my dedication that has worked. I never felt the need to supplement it with an outside source. I strongly advocate against it—all the best to Adele.
I have singer friends who smoke, but it's their choice': Divya Kumar
I can't really comment in regards to smoking affecting the voice. I don't smoke, neither do I promote the same. I have been practicing minus smoking, and I don't think it's affected my pitch. I know singer friends who smoke, but then it's their choice and will remain so, but I can maintain that the outcome has been fab with their voice.
When I sit around smokers, my voice gets gruffer the next day': Neha Bhasin
I haven't experienced anything because I hate smoking, and it's something I can't stand. Though there are singers who do, and their pitch is fab, I wouldn't be able to comment on their behalf. But when I sit around smokers, my voice gets gruffer the next day.
READ ALSO  :