Education is one of the most important pillars of the development of any economy. In India, the education sector has undergone a major transformation over the last five decades. Before exploring the investment opportunities in this sector, it would be interesting to understand how it has evolved to where it stands today.
In India, the education sector came into the limelight during the first National Policy Education (NPE) in 1968, which made education compulsory for all children up to the age of 14 and allocated 6% of national income towards education spending. This initiative laid a foundation of 'radical structuring' required in the Indian education system. Also, it gave us the uniform pattern of 10+2+3 (secondary school + high school + undergraduate education) that is followed to date.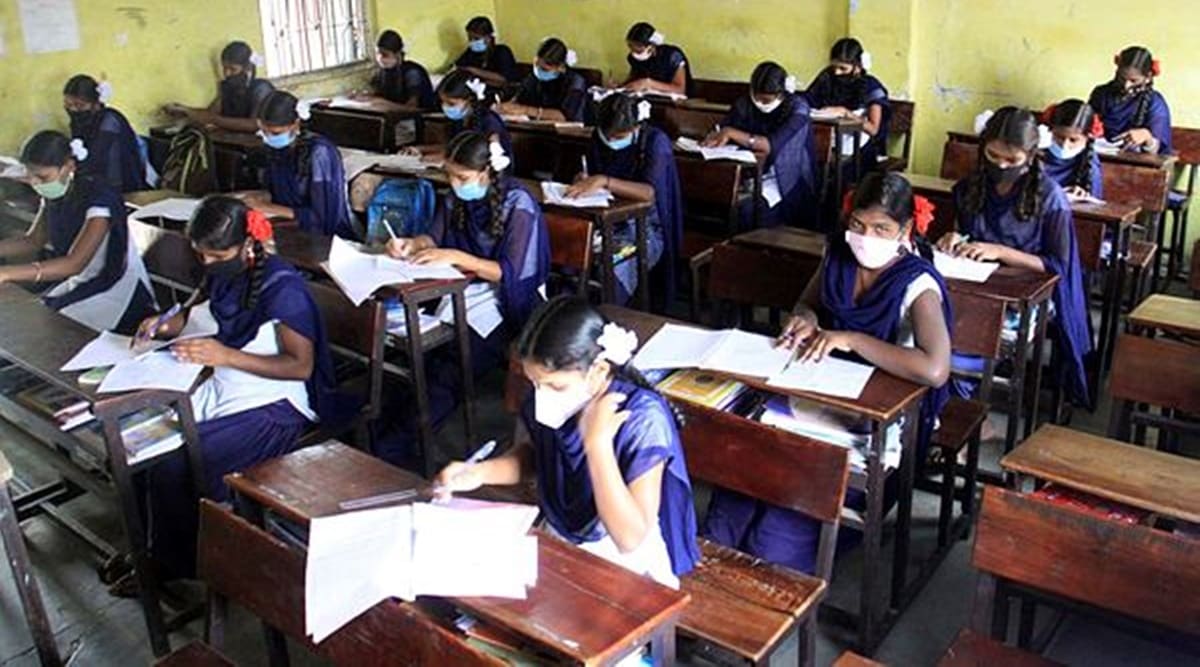 The second edition of NPE in 1986 emphasized equal education opportunity for all citizens, opening more academic institutions and setting up a non-formal education network. The 1986 policy was modified seven years later through the Programme of Action (POA) to set up a few more reforms and pave the way for a common entrance exam for admission in professional and technical courses. Then came the historic Right to Education Act (RTE) in 2009-10, under which all children in the age group 6-14 years had a fundamental right to free and compulsory education Univers Inform.
Today, India has over 1.4 million schools with more than 227 million students enrolled and over 36,000 higher education institutes, making it one of the largest education systems in the world.
Further, according to India Ratings and Research (Ind-Ra), the market size of the Indian education sector is expected to reach USD 120 billion in FY17. The projected growth rate is estimated around 10-15% in the coming years. Clearly, a sign of substantial progress, one would say. Unfortunately, not really!
India ranks 92 in education among 142 countries if we consider a report by Legatum Prosperity Index 2015. This report ranks 142 countries across 8 categories: economy, governance, entrepreneurship & opportunity, social capital, education, health, safety & security, and personal freedom. The average rank of India based on these 8 categories is 99, not something to be proud of. There is another factor that puts India in the backseat. According to Census 2011, India's literacy rate is only 74%, putting it in the bottom 10 Asian countries with a literacy rate below 80%.
Why is India not positioned on the top rung of the global education standard ladder? Why have the government initiatives not been able to deliver the expected and acceptable outcomes? There is only one appropriate answer: poor quality education. This further opens up Pandora's box because the reasons for poor quality education are varied:
A bureaucratic regulatory framework from the government level to the management team of the academic institutions.
Rote-learning-based curriculum and learning environment. Teachers are either underpaid, unmotivated, inadequately trained, or don't have a participatory role in the decision-making.
High student-teacher ratio – a typical case of a demand-supply gap. Lack of adequate infrastructure to set up and operate schools & colleges. Lack of technology in classroom learning across most academic institutions.
The demographic diversity acts as a barrier in implementing a holistic and universal education program.
There is no doubt that the government is taking radical steps to provide education to all and international quality. The Draft NPE 2016 has already set the ball rolling to put India's education sector on the global map. The new policy aims to bridge the gap between the growing population and quality education and make India a hub of knowledge superpower. It is expected that this policy will bring the 'most wanted' reforms such as technology-enabled education, skill education as a part of the syllabus for more employability, training support for teachers, compulsory quality audits for educational institutions, and reducing government intervention among a few others.
The key features of the Draft NPE 2016 are
Provide equal opportunity to all children and prepare them better for formal schooling by increasing access to early childhood education. Initiatives to restructure evaluation and accreditation criteria as per international standards to ensure quality assurance in higher education.
Periodic renewal of curricula to eliminate rote learning and teach skills for employability. Set up a Teacher Education University at the national level for teacher development and management. Make Information and Communication Technology (ICT) integral to education. Focus on school assessment and governance to measure school quality.
Accreditation to institutes offering open and distance learning & Massive Open Online Courses (MOOCs).
Raise investment and expand the capacity of existing institutions. Make education inclusive and avoid social discrimination. Other significant initiatives from the government were reflected in Union Budget 2016:
Allocation of USD 6.70 Bn for school education and USD 4.44 Bn for higher education, an increase of 4.9% as compared to the last year.
Efforts towards making 10 public and 10 private institutions at par with international excellence. Launch of Higher Education Funding Agency (HEFA) to improve educational infrastructure.
E-repository of educational records. However, the efforts undertaken by the government will not suffice to uplift the education sector. It should be noted that only 3% of the GDP is currently against education, against the requirement of 6%. And, then there are also implementation challenges, given the administrative bureaucracy and demographic diversity.
In such a scenario, the ideal solution for the government would be to seek active participation from the private players, domestic and foreign. So far, the government has maintained the philosophy that education is not and should not be 'for-profit business. If this entry barrier is eliminated, a Public-Private Partnership (PPP)model will provide a fresh lease of life in the education sector. It can help to meet the gaps in the educational infrastructure in terms of financial assistance, the requirement of several academic institutions& teaching faculty, and other resources.
It is estimated that the Indian education industry needs USD 123 Bn investment by 2030. But, the current private investment is less than 3% of share value compared to investment in other sectors. That now brings us to the opportunities for investment for the private players in the education sector in India.
1. Opening up of new institutions
The private sector already has a 25% market share in the K-12 education sector, with enrolments in the private schools standing around 31%. According to a PRS Legislative Research report released in August 2016, the number of students in classes 1-8 in government schools declined from 71% to 62%, between 2008-09 and 2014-15. Similarly, out of 677 universities across the country, 185 are owned privately, and the enrolment rate at private institutions stands at 59%. These statistics clearly imply that there is an increasing preference towards private institutions in education.
Given that India still needs 40,000 schools, 35,000 colleges, and 700 universities to educate its 130 million school-aged children and the government has targeted a 30% Gross Enrolment Ratio (GER) by 2020, there is a bright future for private players to start the own venture in the education space. They can obtain direct licenses from regulatory bodies or take the franchise model route (Delhi Public School has a franchise model with a minimum investment cost of USD 308,000). The HRD Ministry has already partnered with Tata Motors Ltd, Tata Consultancy Services Ltd, and Hubtown Ltd to open three IITs in Nagpur, Ranchi, and Pune. And, there are also opportunities to set up private / deemed universities such as BITS Pilani, Manipal, and Amity.
Indian Educational InfrastructureImage Source
2. E-learning
Classroom learning has moved beyond textbooks and blackboards. These days, there is an increasing focus on digital, mobile, multimedia, audio-visual, and experiential-based study materials. The e-learning market will grow at a CAGR of 17.4% till 2018, says a Ken Research Group report. There is a tremendous scope in the ed-tech space, which is expected to cross USD 70 billion by 2017 and is catching investors' eyes.
One of the ed-tech pioneers in India was Educomp and NIIT. Over the last two decades, Educomp has reached 30 million learners and academicians across more than 65,000 schools to provide digital and interactive learning content. NIIT has also been instrumental in building employable human resources by providing multi-disciplinary skill and talent development courses to individuals, corporates, and institutions since 1981.
Vedanta: an online education platform Vedanta that offers students get live and personalized training. It has a backing of USD 5 million from Tiger Global and Accel.
Byju's: a learning app that provides supplemental school curriculum classes for Class 6-12 and tests preparation training for CAT, JEE, IAS, GMAT & GRE. By recently raised USD 50 million from Mark Zuckerberg's foundation CZI. Earlier, Sequoia Capital and Sofia had invested USD 75 million in Byju.
Nurture: has partnered with more than 15 colleges and universities, private and government, to provide online, tailor-made graduate and post-graduate courses. It has raised Rs30 crores (USD 5 million)(INR 32.50 Cr.) from Bertelsmann India Investments (BII).
Youth4Work: a new generation talent search platform that improves professional skills and builds professional profiles made available to companies for recruitment. It has raised USD 500,000 bridge capital from angel investors Dan Sandhu, Aurum Equity Partners LLP, and GAP investments.
XSEED Education: a for-profit K-12 education startup that offers customized and well-researched proprietary curriculum for students and trains its teachers in-house. It has growing popularity in small towns. So far, it has seen enrolments from about 7,50,000 students. Last year, it ventured into the ed-tech space by acquiring Pleolabs, online education and learning management platform.
3. Teacher Training
The quality of teachers remains a major concern due to low salary payment, lack of decision-making power, and absence of accountability. The draft NPE 2016 states that there is a shortage of over 5 lakh teachers in elementary schools, and about 14%of government secondary schools do not have a mandatory minimum of 6 teachers. A majority of teachers do not have the required knowledge or teaching skills, which results in inferior learning in the classrooms. Also, due to an increasing number of schools, the management comes under pressure to hire qualified teachers or graduates from substandard institutions.
This calls for setting up teacher training institutes, designing courses, or developing tools that can help teachers get formal training, refresh their knowledge regularly, reduce their workload or improve their performance to make classroom learning more effective. For instance, Simplilearn provides short-term, online certification courses for working professionals, including teachers, to upgrade their skills. Then, there are Teachers of India, an online initiative of Azim Premji Foundation to help teachers access teaching and learning resources, adapt new classroom practices, and share their knowledge with their peers. Guru-G, backed by India Educational Investment Fund, offers a gamified platform for teaching, teacher training, and certification of teachers.
4. Rural Education
There are many students in Tier 2 & Tier 3 cities and rural areas who don't have access to education due to poverty, lack of brick & mortar infrastructure, and financial aid. The state and central government have invested USD 4.7 billion) to improve standards of education in these places. However, there is a need for more funds & efforts to establish last-mile connectivity, which can be achieved with private sector participation. Rural education is already witnessing private participation. Unitus Seed Fund-backed Hippocampus Learning Centres is already doing its bit. It runs more than 200 learning centers across 80 villages in South India, educates 16,000 children, and employs 500 teachers. Aavishkaar, venture capital fund, invested USD 1.23 Mn in Karadi Path Education Co to help expand its English language learning program among primary school students in the rural and semi-urban regions.
5. Inclusive Education
This is a vastly untapped area with huge investment potential. Currently, the Scheme of Inclusive Education for Disabled at Secondary Stage (IEDSS) assists children with disabilities to pursue education. But, according to a United Nations report, 34% of 2.9 million children with disabilities in India are out of school. There is negligible development in inclusive education, barring the ones like Awaz speech assistive device and app for autistic children and a few other 'special needs children's learning apps. Private players can make efforts in this direction by setting up disabled-friendly infrastructure in the schools, developing assisted software & devices, and designing training modules to prepare teachers for inclusive education.
India's education sector is on the path of rapid growth and is expected to generate good annual returns about 7-8 years after the investment. The current government is taking significant steps to speed up the progress. Still, the joint efforts of the private players will breed innovation in pedagogical products & services, pool more & better talent, reduce the cost of education, and make the system more efficient. Hence, this time is ripe for private investment in the education sector.