After awarding subsidy to half a dozen films shot in Uttar Pradesh in 2015, the state government is all set to present cheques of subsidy to 15 more films in a few days. "After being screened through the script and finance committees of the Film Bandhu, we have processed around 15 films for the subsidy. The films shortlisted include 'Masai', 'Thoda Ishq Thoda Lutf', 'Bandhan', 'Jai Jawan Jai Kisan', 'Majaz-E-Gham' and 'Hum Hain Jodi No. 1', among others," informs Gaurav Dwivedi, vice chairman Uttar Pradesh Film Development Council (UPFDC).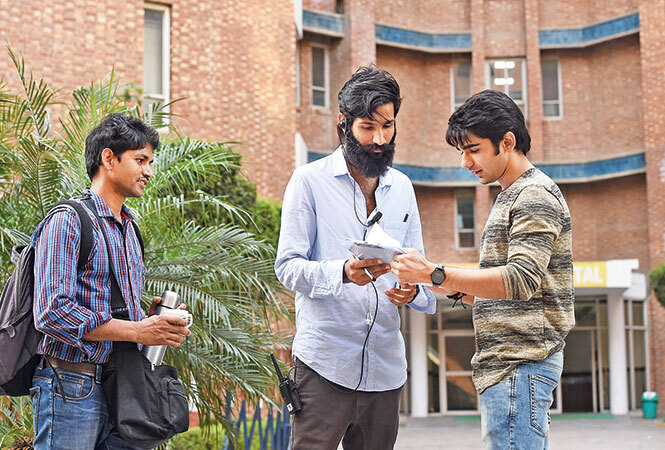 Films like 'Nil Battey Sannata', 'Aligarh', 'Babumoshai Bandookbaaz', 'JD' and 'Jolly LLB 2' have been cleared by the script committee of Film Bandhu, the nodal agency for handling the film policy that has been formed to ensure availability of all the film production-related facilities under a single roof.
The state government awards a subsidy of up to `2 crores for a film, which has been shot in the state. The number of days a film is shot determines the amount of subsidy it gets. While 30% of the amount is given after the film gets a certificate from the censor board, the remaining is awarded after the film is released or gets the release certificate.
The scheme, which came into effect in October 2015, has proved to be quite a hit with filmmakers and has managed to attract a lot of films with big ticket stars to be shot in UP including Salman Khan's 'Sultan'.
READ ALSO  : 
Akshay Kumar's 'Jolly LLB 2', Nawazuddin Siddiqui's 'Freaky Ali' and 'Babumoshai Bandookbaaz' among others. The scheme has also prompted Hollywood and other foreign filmmakers to send their proposals for shooting in UP of which Victoria And Abdullah will be shot in Agra this month, Hollywood-based Indian producer Swati Bhise will be shooting a film on Rani Laxmibai in Jhansi next year, while British filmmaker Colin Burrows will shoot Daku Sultana, a film based on dacoit Sultana in the Chambal valley and its adjoining areas next year. Around 180 films have been registered with the script committee in a year, out of which some have been shot, some are being shot and a few more are yet to start filming.