This may sound repetitive, but the Galaxy Note 7 is dead after Samsung's failed attempt at reviving it, post incidents of the device bursting into flames. The company is taking measures for the quickest and safest recall with its fire-proof boxes and ground mail, as most airlines have banned the device. You can check the list here. Luckily, there weren't many hazardous incidents that could have stung its reputation in one of its biggest markets in India.
In India, Samsung had officially launched the Note 7 on 11 August at Rs 59,900. It was open for pre-orders. But soon started sending out emails to those who pre-booked the device, apologizing for the delay, alongside a few SMS acknowledgments promising to make up for the delay with free VR headset and apps. The company put the release on hold, and soon after the new batches started shipping, 28 October was rumored to be the date for India's release.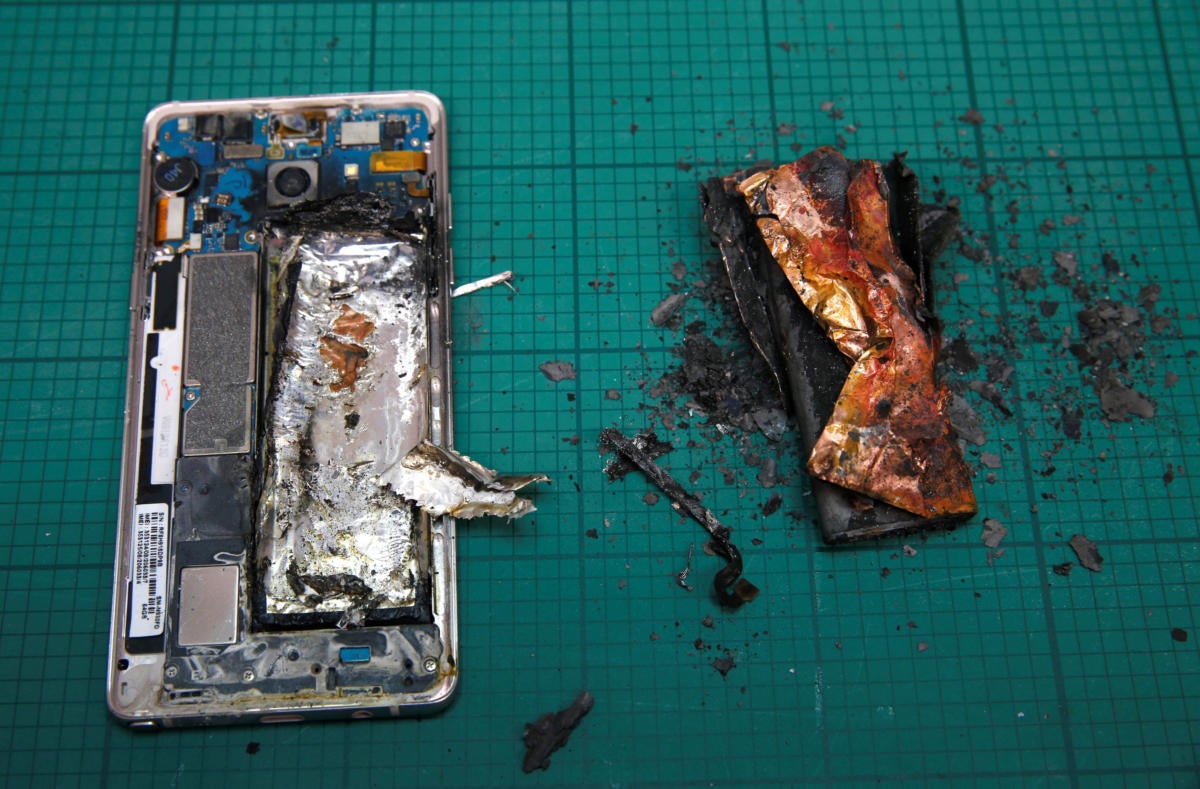 Meanwhile, some users may have begun asking for a refund, while others chose to wait patiently. With the replaced batch devices also bursting into flames, Galaxy Note 7 was finally declared dead. Samsung India soon started putting forth its Galaxy S7 and S7 edge to appease Indian users waiting for a high-end Samsung device.
Meanwhile, the whole fiasco is believed to cost Samsung India Rs 6,457 crore in revenue. Its smartphone shipment to India is predicted to fall short of the target by 4 million units in 2016 due to the global recall and halt in production of the Note 7. Samsung has roughly a 25 percent market share in India. So reports around appeasing its loyal customers who had pre-booked the Note 7 with either its Galaxy S7 or S7 Edge devices make sense as they are the safest bet right now.
According to a PTI report, though they're an official statement hasn't been released, Samsung plans to offer a complete refund to users, and the pre-bookings will be converted into the S7 edge and S7. According to the report, Manu Sharma, VP (mobile business) of Samsung India Electronics, also said that Samsung would launch only 4G/VoLTE enabled smartphones in India. The market has shifted totally towards this end.
Moreover, we also heard about how the company is planning to bring some of the Note 7 features to the S7 and S7 edge, trying in every possible way to make up for its consumers. If reports are believed, then owners of Samsung's Galaxy S7 and S7 edge models will see an update (tagged v1.4.02) notification on the Galaxy Apps store. The new update brings features that were earlier available on the Note 7. This would include the all-new calendar option, a new digital clock with a customer text signature that can also be customized to be written with a different font or color.
While the Note 7 India release was well-planned just ahead of the Indian festive season, unfortunately, it didn't go as planned. But the company has also started making its presence felt in the mid-range segment, with the most recent being the On Nxt. We have tried reaching out to Samsung asking for a confirmation on the alternatives and software updates for Indian users who pre-booked the device and awaiting a response.
READ MORE :