The world is a vast cauldron of violence, where insatiable lust for power, supremacy, and brutality exist. It is the world where trust and betrayal exist simultaneously, with power flowing from the barrel of a gun. It is the world where crude human nature exists in virgin form.
The extravagant fictionalization of an underworld, actors, and actions has been portrayed in mainstream Hindi cinema from time immemorial. Shakti Samanta's China Town was an apt portrayal of the underworld in the 1950s. For the last four and a half decades (from the 1970s onwards), this hidden, invisible world of smuggling, dacoity, burglary, horror, bloodbath, and terror associated with it have been exposed to us in the form of entertainment utilizing Hindi films such as Deewar, Don, Amar Akbar, and Anthony, Don, Shakti, Hum, Vastaav, Satya, Gangster, Once Upon a time in Mumbai, Sarkar, Ek Villain, etc., etc.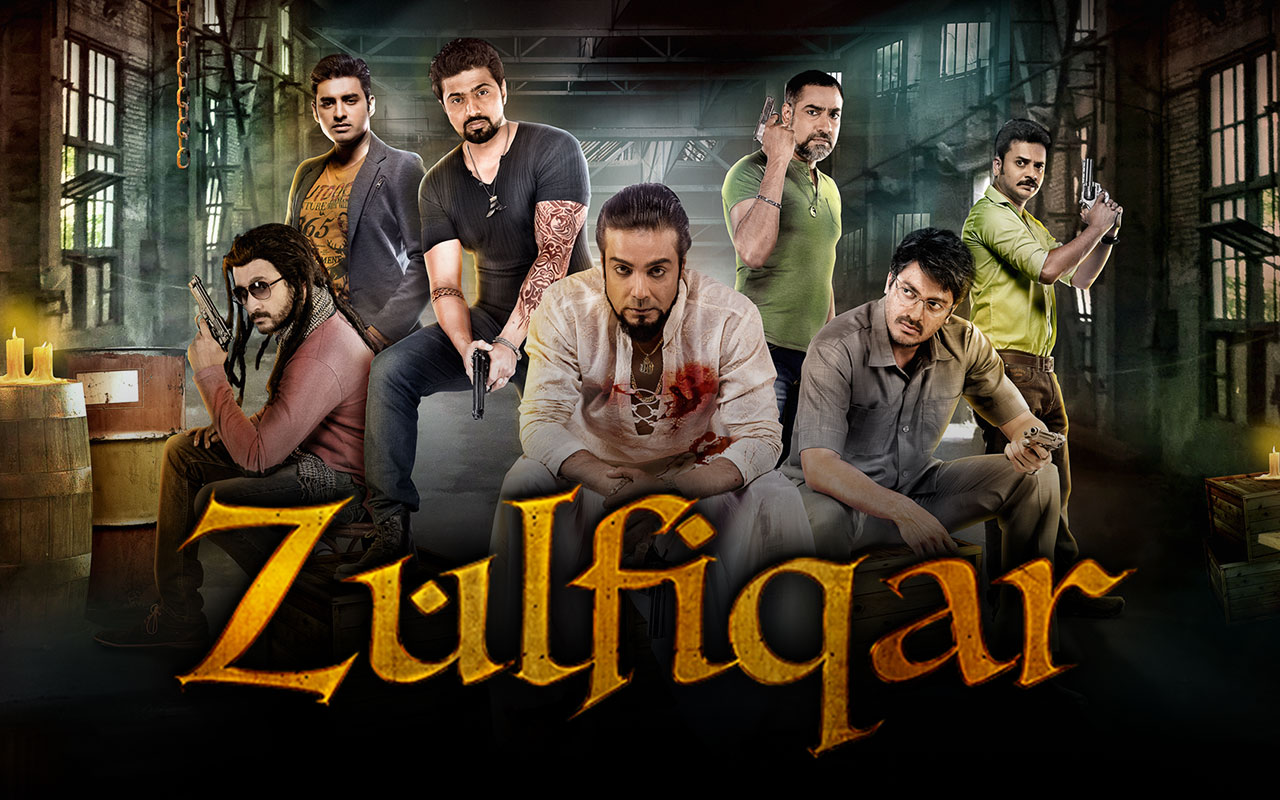 The audience is thrilled to view such films in the cloister of theater halls. Noted journalist Hussain S. Zaidi has immortalized the underworld in Mumbai through his well-researched books such as Byculla to Bangkok, My name is Abu Salem, Dongri to Dubai: Six Decades of Mumbai Mafia, Mafia Queens of Mumbai, Black Friday, Mumbai Avengers, Headley, and I.
In Bengal, too, the underworld, both colonial and post-colonial, have been researched. Suranjan Das and Jayanta Kumar Ray's book The Goondas: Towards a Reconstruction of the Calcutta Underworld, Sumanta Banerjee's book The Wicked City: Crime and Punishment in Colonial Bengal are seminal works on the underworld in Kolkata.
Basudeb Chatterjee's work covering police in Bengal also has facts and information on the underworld. Debraj Bhattacharyya's article Kolkata Underworld in the Early 20th Century, published in Economic and Political Weekly in 2004, is a well-researched article and worth reading. Kudos to Srijit Mukherji for endeavoring to unveil this 'invisible' world through his latest directorial venture Zulfiqar. The teaser released on social media mentions that in the land of bridges, Rabindranath Tagore, there is another land where illegal activities and parallel economy reign.
In the City of Joy, crime syndicate operates in full swing. The film has a port area comprising the majority Muslim population and a considerable section of the Hindu population. It has dominant Muslim gang members with a Hindu Villain and their turf war for supremacy. Along with land-grabbing, extortion, smuggling, drugs, prostitution, the director has included the jihadi-terrorist aspect. Such a context, especially when India and Pakistan are on the brink of an undeclared war, will escalate the TRP of the film, draw crowds, and make the film more palpable to the audience Jav Leech.
The film has a potpourri of emotions-love, hate, friendship, betrayal, death, revenge, lust for power and carnal instincts, supremacy, fights, actions, etc. However, the 'real' underworld is the world where quintessential traits such as specialization of skills, intelligence, information networks, human resource management, organizational ability are required to survive. But the film failed to hint at these aspects. The underworld subculture, including the code language used by gang members, has not found visibility or audibility in this film. It has failed to grasp and portray these inner, subtle nuances prevailing within that world of organized crime and among its main actors.
Though dockyards are an important area for such illegal activities, the historiography of the underworld in Kolkata includes places such as Cossipore, College Street, Taltala, Baranagar, Thakurpukur, Haridevpur, Rajarhat, etc. Though geographical ghettos exist, their associated inherent violence lies mostly in the human psyche. The crime syndicates are not geographically positioned but scattered throughout the length and breadth of the city. The areas indicated in the film mainly comprise Kidderpore, Metiabruz, Garden Reach, which are different from the glitz and glamor of mainstream Kolkata. But this area has its own local history apart from illegal activities. According to information available in Wikipedia, Kidderpore – 'this' part of Kolkata produced three jewel poets Rongolal Bandhopadhyay, Hemchandra Bandhopadhyay, Micheal Madhusudan Dutta too.
The general population will definitely admire the film with claps and whistles. It will make the film a commercial success. Yet, for people with an intellectual acumen or students of English literature, 'Zulfiqar' as an adaptation of William Shakespeare's Julius Caesar and Antony and Cleopatra will be a bolt from the blue. In 1981, Shashi Kapoor had produced a film Kalyug. As the director of the film, Shyam Bengal had masterfully borrowed and captured incidents from the epic Mahabharata. He had delicately touched upon the nuances of human relationships, crafting really moving scenes. But such crafting of characters or scenes, which touches our hearts, is not found in Zulfiqar.
The posters of the film, especially Nusrat Jahan, wearing a blue sari with a rose in her hand, appear obnoxious. Even the poster Prosenjit as Zulfiqar (Julius Caesar) surrounded by gang members with guns failed to capture the curiosity, thrills, and horror of a film on the underworld. A larger-than-life image of Zulfiqar in the film does not get established. Prosenjit as Zulfiqar (Srijit's take on Julius Caesar) is full of mannerisms.
His costumes especially using shoe-laces for kurta buttons and make-up in the form of jatra type beards, are a total misfit. The scene where he is gunned down by Basheer Khan (Brutus) and other syndicate members appears too simplistic. According to Syed Tanveer Nasreen, Professor in the Department of History, University of Burdwan, 'the film points out how little two communities in Bengal know each other. People do not attend a janaza with their shoes on. Covering just the head is not enough.
Dev, the 'Mahanayak' of Bengal, as Markaz Khan, is a mute character. Years ago, in a Hindi film Khamoshi, Nana Patekar had enacted a deaf and dumb role. But Nana Patekar's expressions and acting skills were impeccable even in that mute role. It goes without saying that Dev lacks Patekar's acting skills. He appears very muscular, with monotonous facial expressions and eye movements. Parambrata Chatterjee as Tony Braganza has played his character, though we expect more from him as the audience. Kaushik Sen, a theater personality, a seasoned actor, modulating his voice, making it husky, simultaneously portraying the negative and positive shades in the form of Basheer Khan, is appreciable.
Srijit always gives Jisshu U Sengupta a complete makeover with a different role from the rest, and this film is no exception to the general trend. Sengupta as Kashinath Kundu, with a paunch and marks all over his face, enacts his wicked, wily, manipulative character with subtlety and intelligence.
One fails to understand why Ankush, as Akhtar (Octavius) from the next generation, who takes charge of carrying the family legacy of crime, adopts the stereotypical clothes, make-up of his previous generation. The director fails to portray him as a modern gangster. Hence the image and character building with time does not happen as the film comes to an end.
In a film such as Zulfiqar, where the heroes are the protagonist, heroines appear to serve as interludes and mannequins. Nusrat Jahan, who plays Rani Talapatra (Srijit's take on Cleopatra), appears more a model than an actress. She is very stiff, unable to express the most complex emotions of suffering, helplessness, loneliness, longing through her silence and eyes.
Some of her scenes with both Zulfiqar and Markaz appear too theatrical. Shedding the sari and showing cleavages are not enough to portray molls. Emotions of suffering and sensuousness were required simultaneously, which she failed to enact. However, Paoli Dam, in special appearances, enacting the character Karishma Ahmed (Caesar's wife), hallucinating deserves praise.
The script, as well as the story-telling, could have been better. The director shows bike racing, but such a scene could have been more realistic had the bikers jumped over burning tires (in reality, this is practiced at the dead of night in many places of Kolkata). Few of the fight scenes appeared too amateurish. It could have been well-directed. The audience in Bengal has viewed slums and dilapidated buildings.
READ ALSO : 
Only the Swing Bridge, a crucial link between Garden Reach and the central and eastern part of Kolkata that opens at an angle of 60-70 degrees between midnight and dawn to allow ships to sail, perhaps has been shown for the first time in the history of Bengali films. Anupam Roy's songs will be admired by the present generation of youngsters, though the background music is too cacophonic. The photography is above average.
There is no dearth of gangsters in Kolkata. Gopal Pathak, Hemen Mongol, China, Jishnu, Ghutghutey, Phata Kesto, Idris Ali, Sridhar, Swapan Saha, Gabbar…the names are endless. Each life is a tale of the emergence and decline of a gang lord and has the potential to be made into a feature film. The director could have fictionalized such characters. But the incident which received huge media coverage and is etched in the minds of people is the IPS officer Vinod Kumar Mehta and his guard Mokhtar Ali, getting butchered in the by lanes of the port area in 1984.
Srijit Mukherji or any new genre of directors trying to make films should consider the incident of 1984, a watershed incident in the history of the underworld in Kolkata. In the annals of Bengali film, Zulfiqar will be regarded as a mediocre film but marketed very well by the director and the production house. Srijit Mukherji, through his star cast storyline, once again proves that he remains a popular filmmaker, but not a serious one.
And Tollywood still lacks a realistic gangster film.