When it comes to promoting the growth and development of small and medium scale businesses, the Government of India has come up with many initiatives and set up several laws and organizations to help small businesses carry on with their daily operations with ease. Right from offering SME loans with relaxed business loan eligibility criteria under the Micro, Small and Medium Enterprises Act (MSME) to creating the National Small Industries Corporation (NSIC) to promote MSMEs, small businesses have a number of resources in India that can help them grow.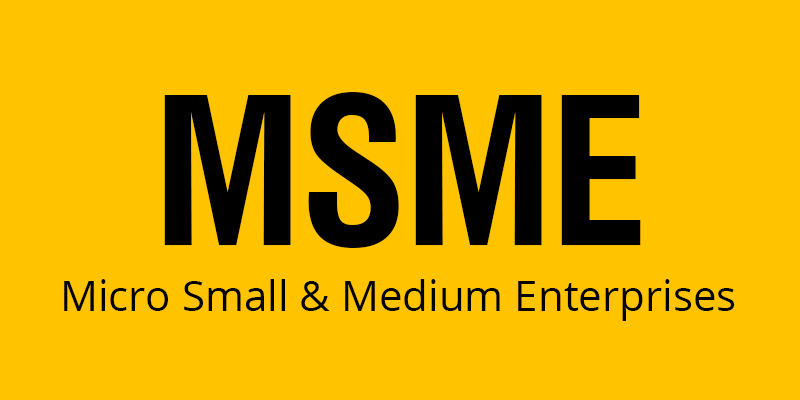 This article will talk about the differences between the NSIC and MSME – two terms that are often used interchangeably but are very different from one another.
What is NSIC?
Established in 1955, the National Small Industries Corporation is an ISO 9000 certified agency set up by the Government of India to help and promote small and medium businesses under the MSME Act.
What is an MSME?
MSME stands for micro, small, and medium enterprises. The MSME sector is regulated under the MSME Act and offers support to micro, small, and medium businesses through various business loan schemes, incentives, etc.
Points of difference
National Small Industries Corporation
Micro, Small, and Medium Enterprises
Benefits
NSIC offers three primary benefits to small businesses:

Marketing support with fairs and exhibitions.
Financial support by helping small businesses when they apply for a business loan. NSIC helps businesses fill the loan form, submit documents, use the 

business loan EMI calculator

 while deciding the loan tenure, and more.

Businesses registered under the MSME Act can avail:

Documentation required for registration

Identity and address proof
Incorporation certificate
PAN card of directors
Lease agreement/ letter of possession/ Utility bill
Memorandum of Association (MOA)
Article of Association (AOA)
Statement of operation
MSME certificate
Financial statements of the business
Receipts of plants and machinery

MOA/ partnership deed
Identity and address proof
Receipts of plants and machinery
Copy of industrial license
Cancelled cheque

Application process
You can apply online on the NSIC website and submit the documents mentioned above. You will also need information like the Udyog Aadhaar number, GST number, etc. After uploading the documents, you will have to be physically present at the branch for verification.

After verification, your company will receive the NSIC registration certificate.

For MSME registration, you have to register at the Udhyam registration website. You need to submit the documents mentioned above along with the Udyog Aadhaar Number, account details, number of employees, etc.

After your documents have been verified, your company will receive the MSME certificate
Make sure to register for NSIC and MSME to get attractive SME loan deals, exposure, skill development, and a lot more