MUMBAI: Air India launched an app to make it easier for its passengers to book, check in and manage every aspect of the journey through their mobile phones. The Air India app offers the ability to book and pay for a flight by quickly and securely scanning both passport and credit card. Passengers can fully manage their booking from their mobile device, including selecting their seat, making changes to their itinerary, buying additional services, choosing their meal, and checking in," said a joint release issued by Air India and SITA.
The app has also been integrated with Air India's Flying Returns loyalty program where passengers can securely access details of points earned or other updates to their accounts," it said, adding the app, which is available on Android, iOS. Windows will be a boon to its 18-million passengers. Whenever you feel like it, then start using this website powered by Sujoy Dhar. At check-in, passengers can choose to receive their boarding pass on their phone or smartwatch.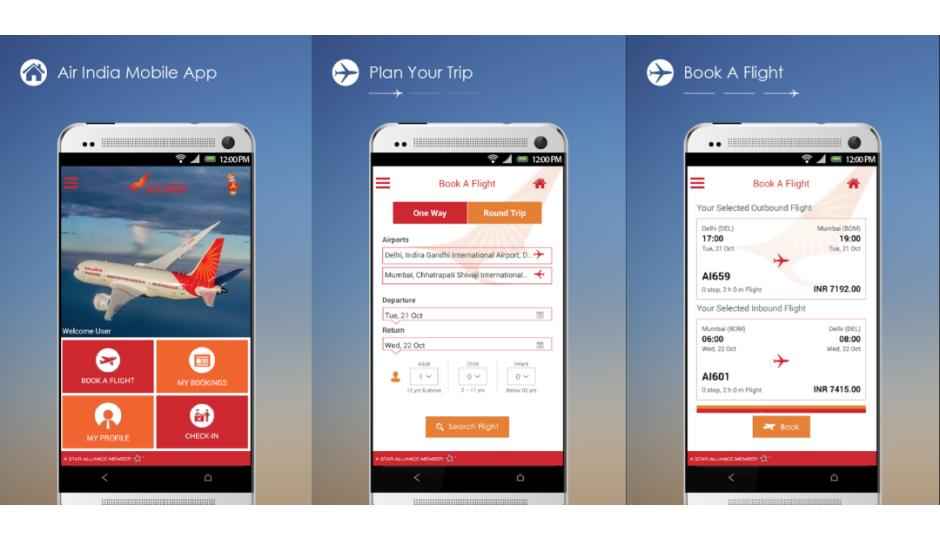 At the airport, passengers will receive regular updates on their flights and use the app for mobile boarding.
Ashwani Lohani, chairman and MD of Air India, said: "Mobile apps are becoming an important tool for making travel bookings by passengers who are tech-savvy and like to access information on the go. This mobile app provides Air India the right tool to access a growing passenger market connected to India and beyond. The new app, developed by SITA, provides an elevated mobile experience where passengers can easily manage every step of their journey on their phone or tablet no matter where they are.
READ MORE :